Extended Learning Opportunities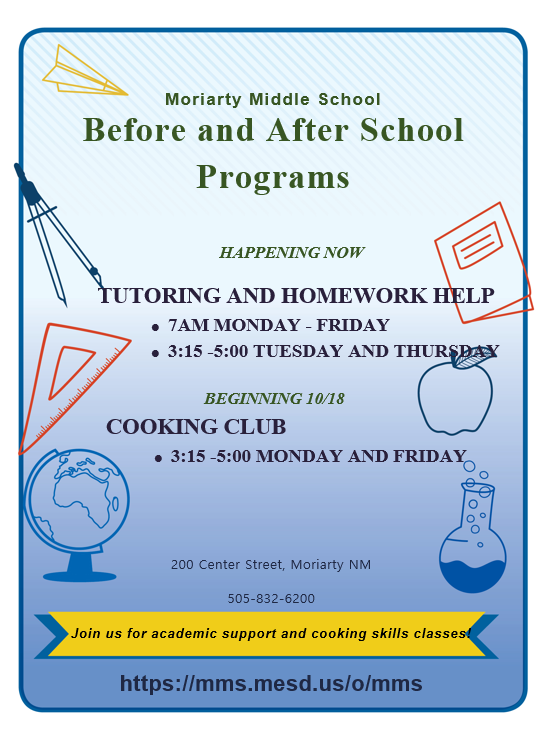 MMS Families, Moriarty Middle School is still working to find the root cause of our water outage. We currently do not have water in the main building. However, we do have water in the gym and that is where we are taking students for bathroom breaks. Though our water is limited, students still have access to bathrooms. Because of this, we are opting to continue with on campus learning. If you have any questions or concerns, please feel free to call us at 832-6200. Regards, Nichole Burgin, Principal Moriarty Middle School

Dear MMS Families, Moriarty Middle School is still experiencing water and plumbing issues. We had hoped to have them resolved by today, unfortunately, we have not found the source of the problem yet. Due to this issue and to keep the health and safety of your child as a priority MMS will remain in remote learning tomorrow, Friday Sept. 24th If this is extended into next week, a message will go out on Sunday afternoon. Please remind students that while in remote learning, they will follow their regular school day schedule. Teachers will have explicit instructions in Schoology for each class period for attending google meets and class assignments. If you have any questions regarding specific classes, please contact your student's teacher. Regards, Nichole Burgin, Principal Moriarty Middle School

IMPORTANT UPDATES as of Aug. 25! Sports/Music Programs/Activities For all indoor activities, masks are required for everyone, including students, staff, spectators, and community and family members. For all outdoor activities, masks are not required. However, it is recommended that students wear a mask while waiting on the sidelines, when they are not at play or practice.
Good-bye to paper flyers in backpacks! This school year, the Moriarty-Edgewood School District will begin using Peachjar to distribute digital flyers to families via email. Learn more:
https://youtu.be/ENkODv8ECjo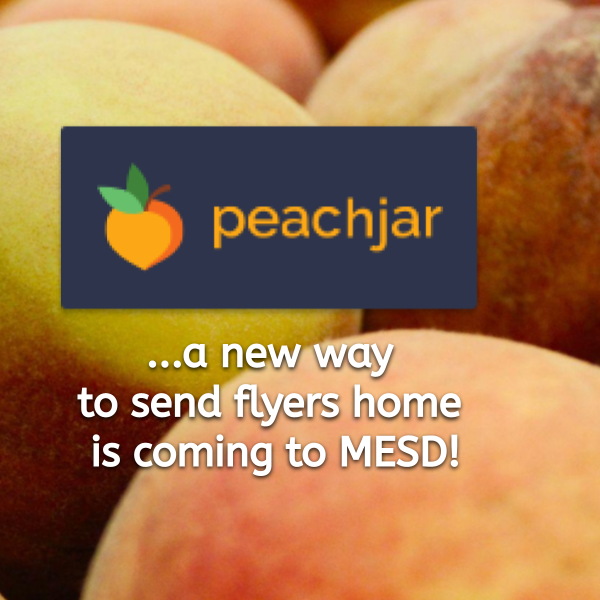 We are excited to provide school supplies for all students in the district this school year!