MMS Families: Due to weather, all athletic events have been canceled for today, March 21, 2020.

Spring Pictures are scheduled for March 18th.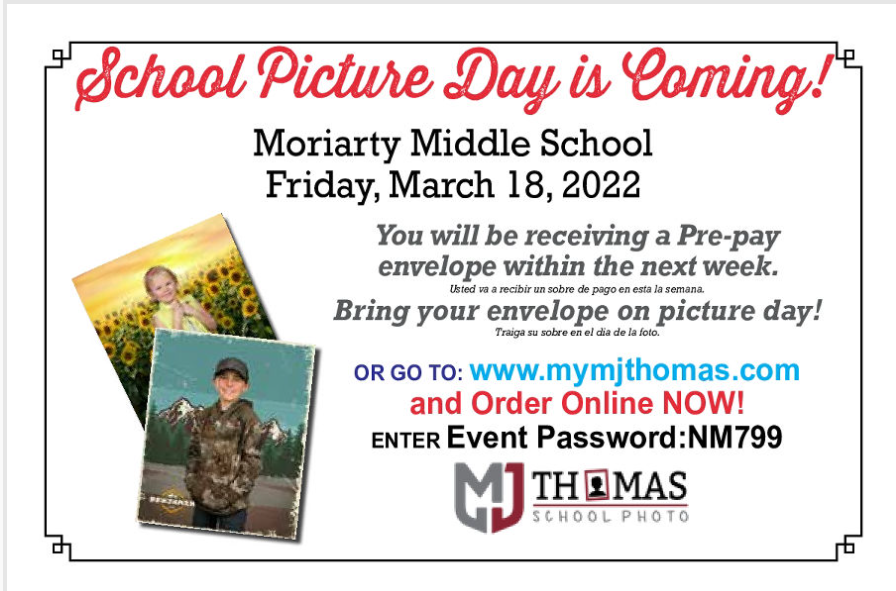 Congratulations to Leandro Payan, the MMS Colt of the week!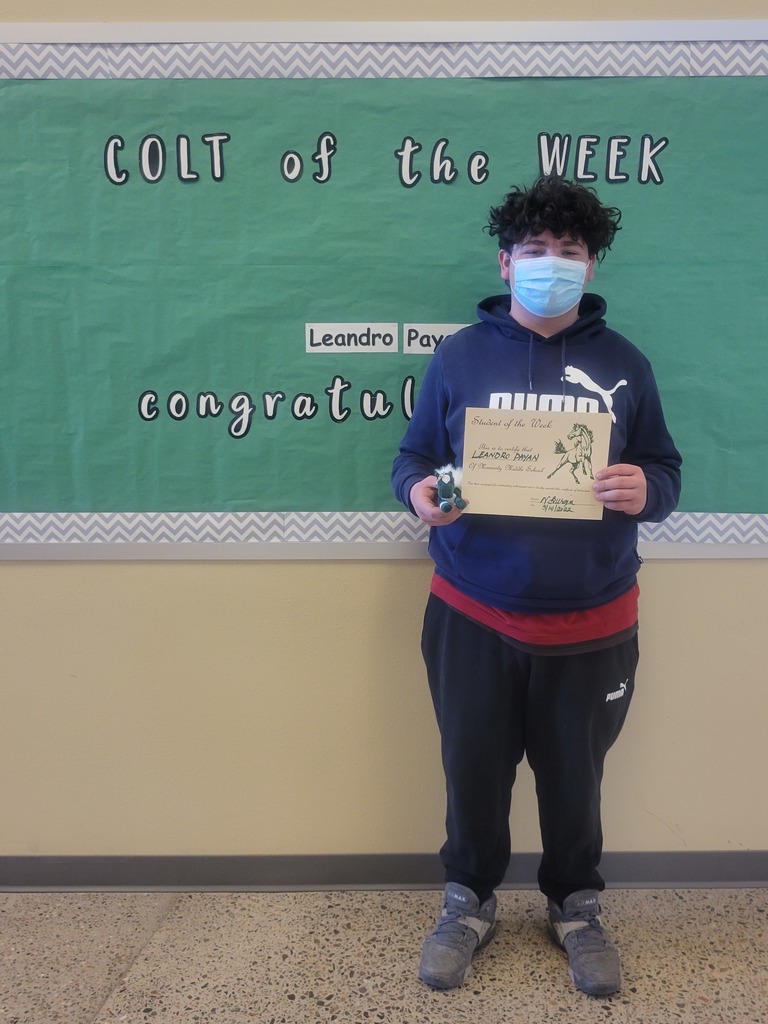 The following Moriarty Middle School FFA students participated, placed, and qualified for state at the Career Development Contests at Hot Springs High School in T or C on March 5. 1st place FBM ( Farm Business Management) Judging- Jacob Gonzales, 2nd place Horticulture- Jeremiah Young, 4th place Horse Judging Team- Logan Stanforth, Jacob Gonzales, Lily Shoemate, and Chayce Russell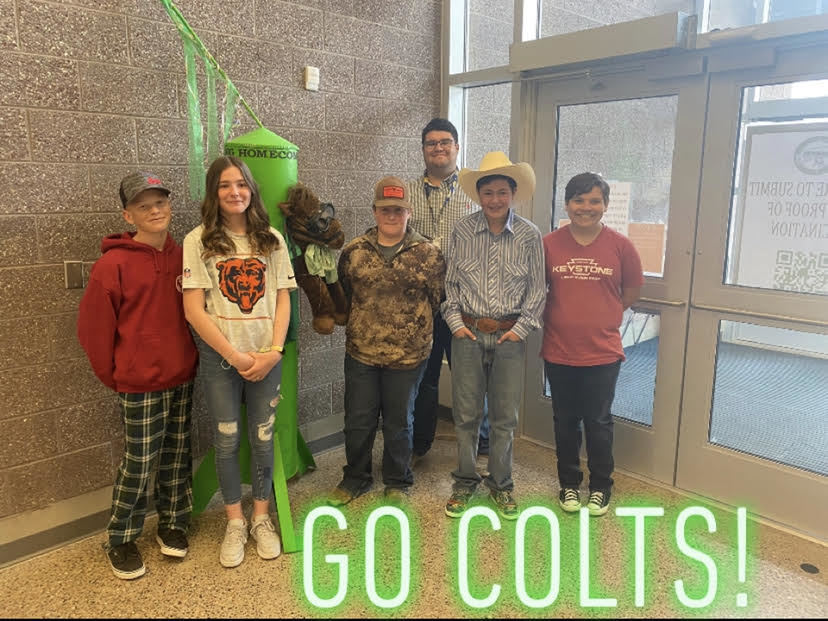 Reminder: The end of the 3rd quarter is this Wednesday, March 9. Report cards will be in the mail next week!

Congratulations to Dyllan Haro Pineda, the MMS Colt of the Week!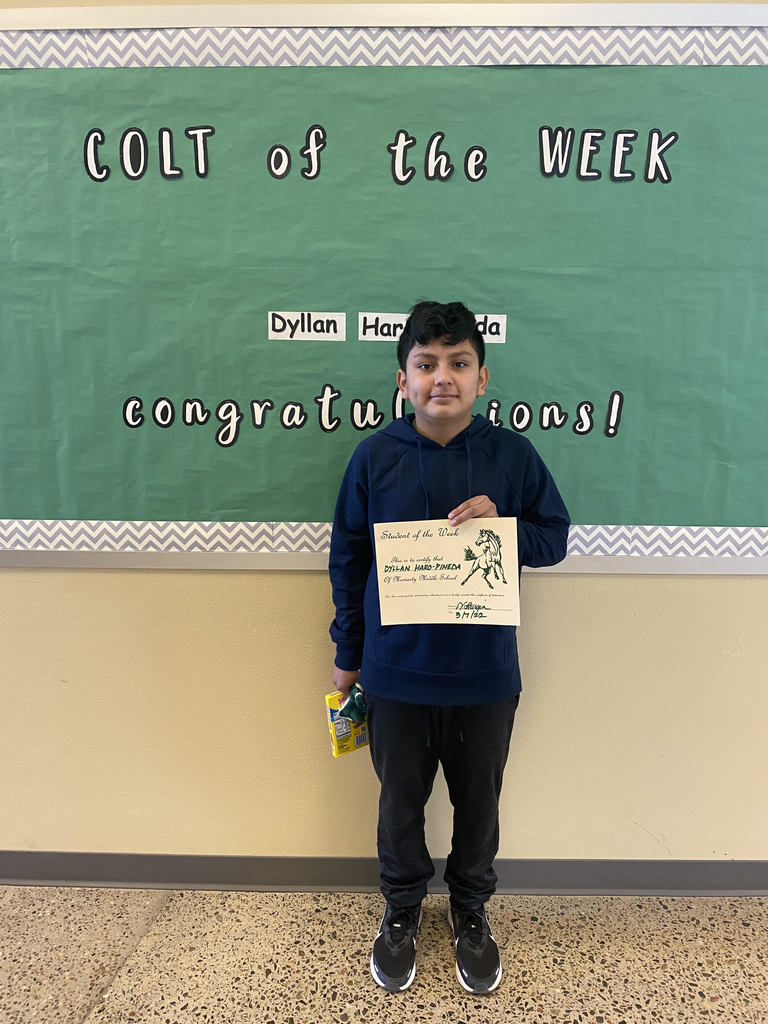 Colt of the Week- Bradly Daily Golden Colt Award- Mrs. Gruen's Advisory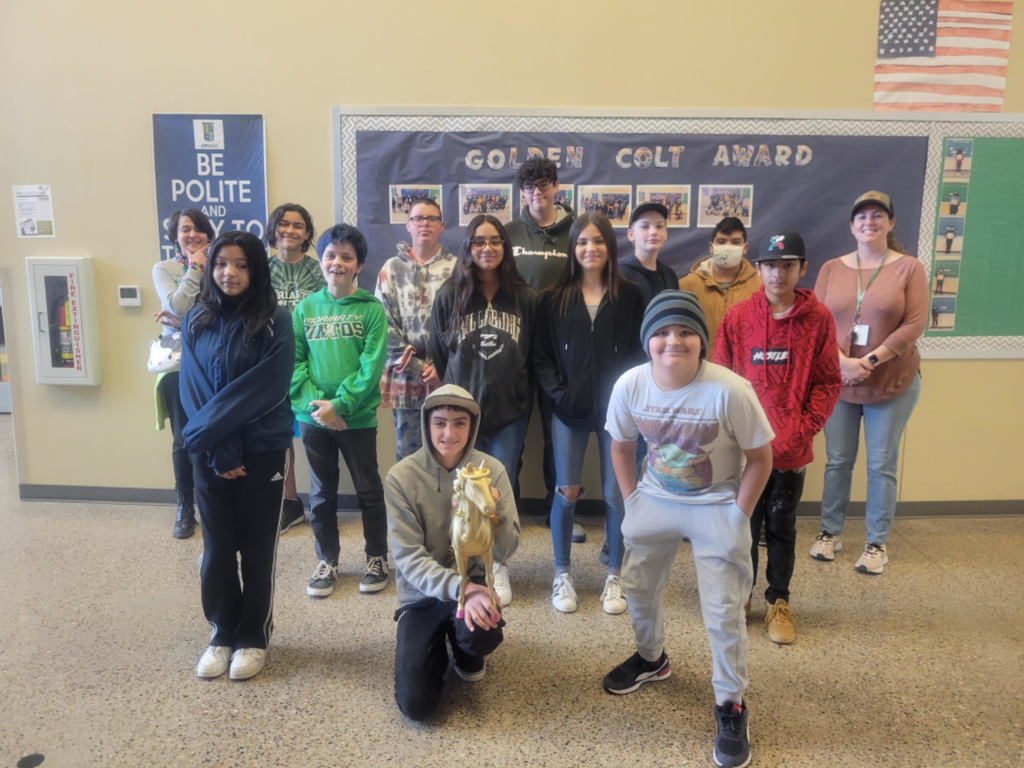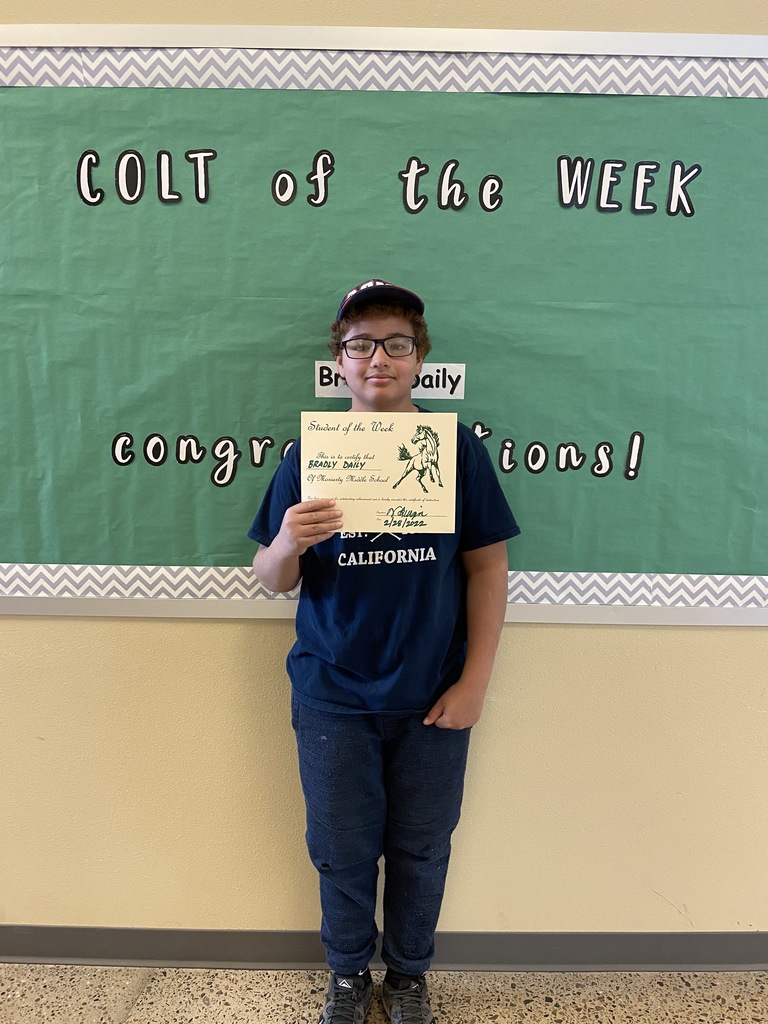 Next week is Read Across America Week! Everyday there is a theme (region) and related spirit wear. (See Photo) ELA classes will be spending time reading and exploring books from authors in each region of the USA.

Important: Bus 86 is back on it's regular afternoon schedule for 2/25.

Change to Bus 86 for the afternoon 2/25. We do not have a driver, so we are going to have another driver do a second run. This means Bus that 79 will complete their normal route and then come to Then at 4:25 she will pick up the middle and high schoolers. From there she will run the route for Bus 86. If you would like to pick up your student at the school, please call the school 832-6200 prior to dismissal.

Due to a couple of areas in the district have roads that have not been addressed we will be on a two-hour delay. Thank you for your patience.

MESD will be on a normal schedule today. Please plan to allow yourself more time and be cautious. Have a great day!

The Golden Colt Award goes to the advisory class that has made the most growth in IXL . This weeks winner of the Golden Colt: Mrs. Satterfield's Class - These students have made significant gains in both ELA and Math!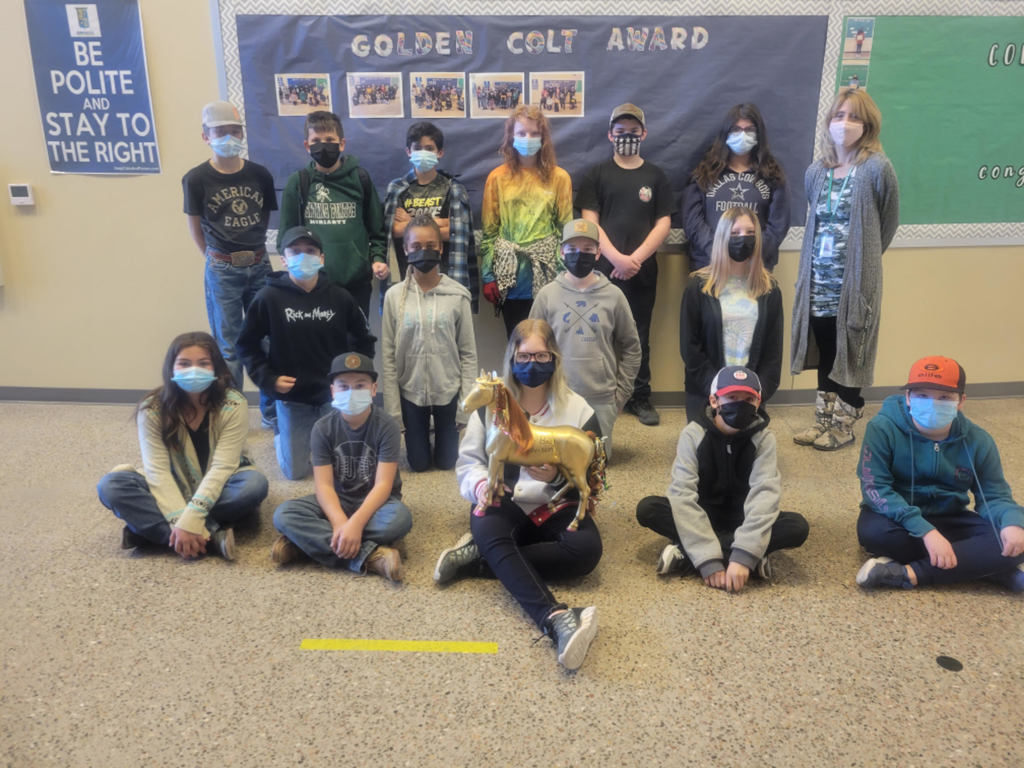 Reminder: Parent Teacher Conferences are this Friday, February 18th.

MMS Colt of the Week : Sam O'Dell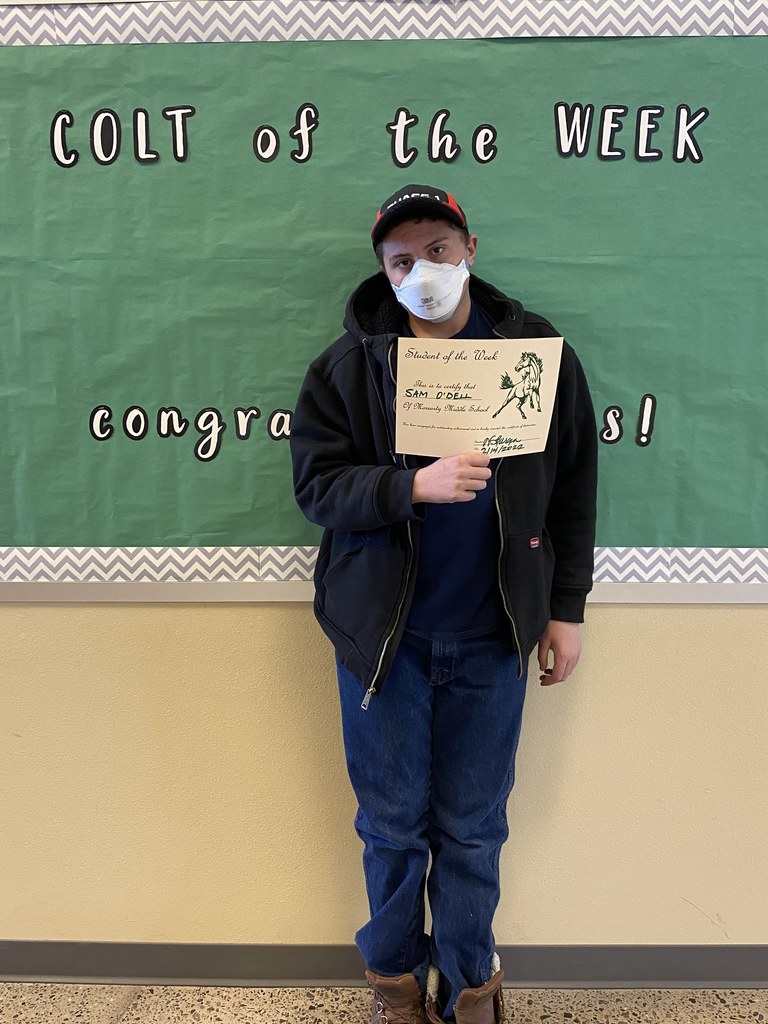 MMS Weekly Announcements Colt of the Week: Kylie Gallegos Lunch Menu Monday- Chicken Patty Sandwich, Tomato , French Fries, Fruit Tuesday- Tacos, Cucumbers, Pinto Beans, Fresh Fruit Wednesday- Fajitas, Tomatoes, Bell Peppers, Fresh Fruit Thursday- Carolina BBQ, Coleslaw, Corn, Roll, Fresh Fruit Friday-Pizza, Carrots, Broccoli, Fresh Fruit Basketball Final Games- Monday 2/7 6/7 Grade Girls Team - Plays @ Edgewood - 4:00 6/7 Grade Boys Team- Plays @ Edgewood-5:15 8th Grade Girls Team @ MHS -5:00 8th Grade Boys Team @MHS- 6:15 Before and After School Programs Yoga Club- M/TH Pick up at 4:30 Tutoring- Everyday @ 7am and after school on T/Th pickup @ 5 Cooking Club- After school M/F pickup @ 5

Moriarty Middle School is excited to present our Colts who made Gold and Silver Honor Roll. These students have shown great work ethic and perseverance. We are proud of them all!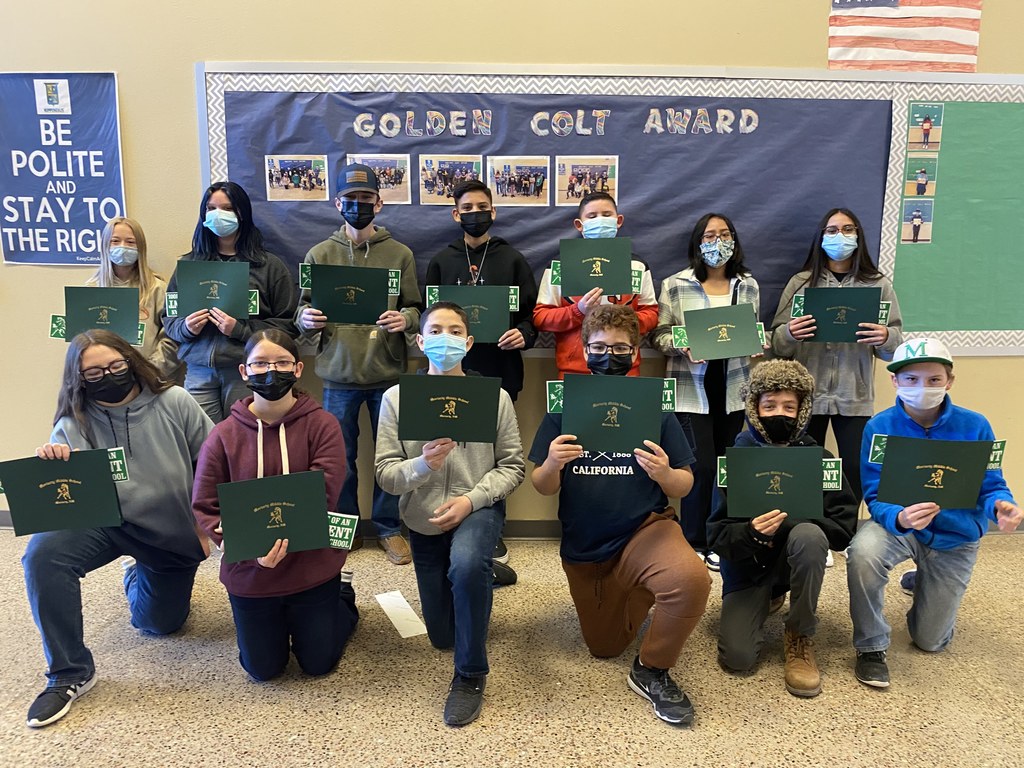 MESD is excited to welcome all secondary students (MHS, EMS, MMS) back to in-person learning on campus Monday, January 31st. Elementary after-school programs will also resume in-person on Monday. Beginning next week, 1/31/2022 all athletes (grades 6th-12th) will be allowed up to four spectators at each home game. Thank you for your continued support!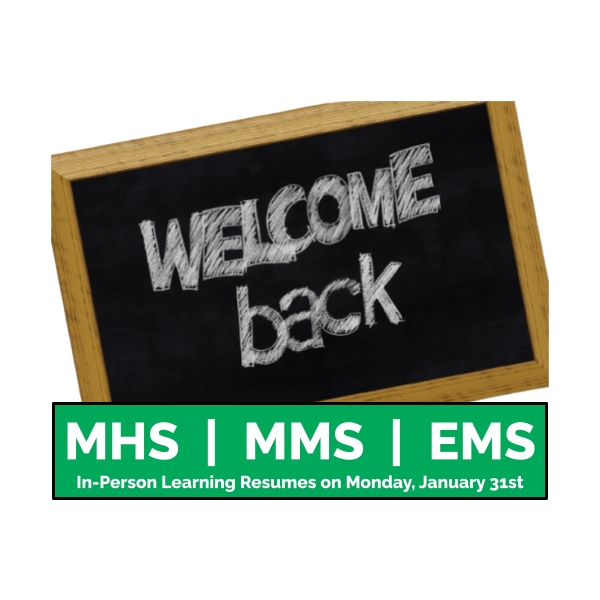 Over the past week Moriarty Middle and Moriarty High school have seen an increase in the number of positive Covid-19 cases on campus. As of today, the schools have reached a 5 % positivity rate. Due to this, both Moriarty High and Moriarty Middle School will go into remote learning January 18th-21st. This short pause in in-person learning, we are hoping will mitigate the rapid spread of Covid on the campuses. Tuesday, January 18th students will need to complete assignments on Schoology, with no live classes. Wednesday, January 19th through Friday, January 21st students will need to log into live classes using google meet codes found in students' Schoology courses. Students will follow their normal daily schedule for live classes. Grab and Go breakfast and lunches will be provided to all students. More information will follow from the food service department.

Moriarty Middle School would like to thank Mrs. Satterfield and our 8th grade students for collecting food and toys for families in need this holiday season. We are especially thankful for the Moriarty Police Department for partnering with our school to ensure the delivery of these items.