Back-to-School means back to Book Fairs too! All of our school libraries are seeking volunteers to assist with Book Fairs during this school year. Volunteers will receive a 20% discount on Book Fair purchases! Interested? Email
sarah.appel@mesd.us
for more information.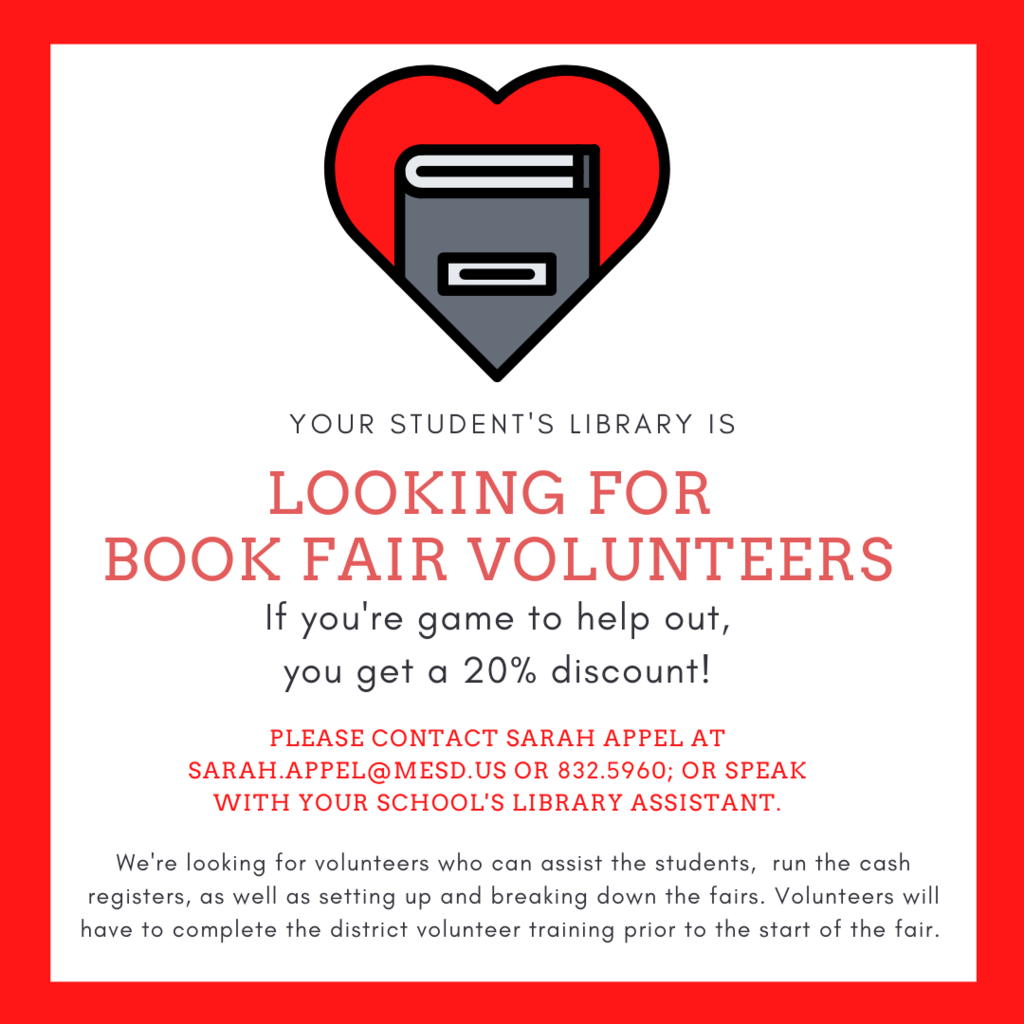 If your student has not received their summer back pack, please give us a call at 832-5902. Backpacks include your students scholastic book order, Mad Libs, Sudoku, MMS water bottle, and more!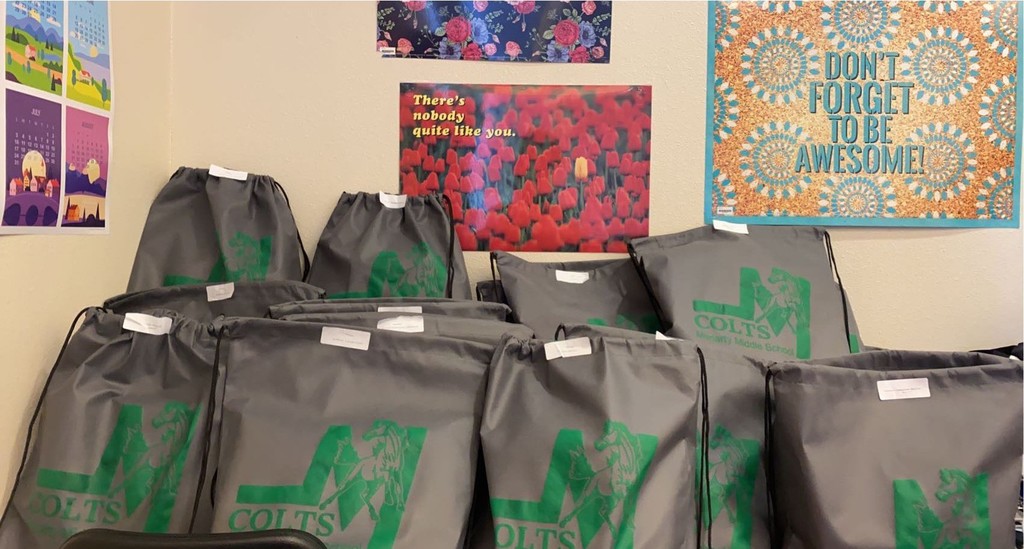 Congratulations to Alexander Monsivais, the MMS Colt of the Week!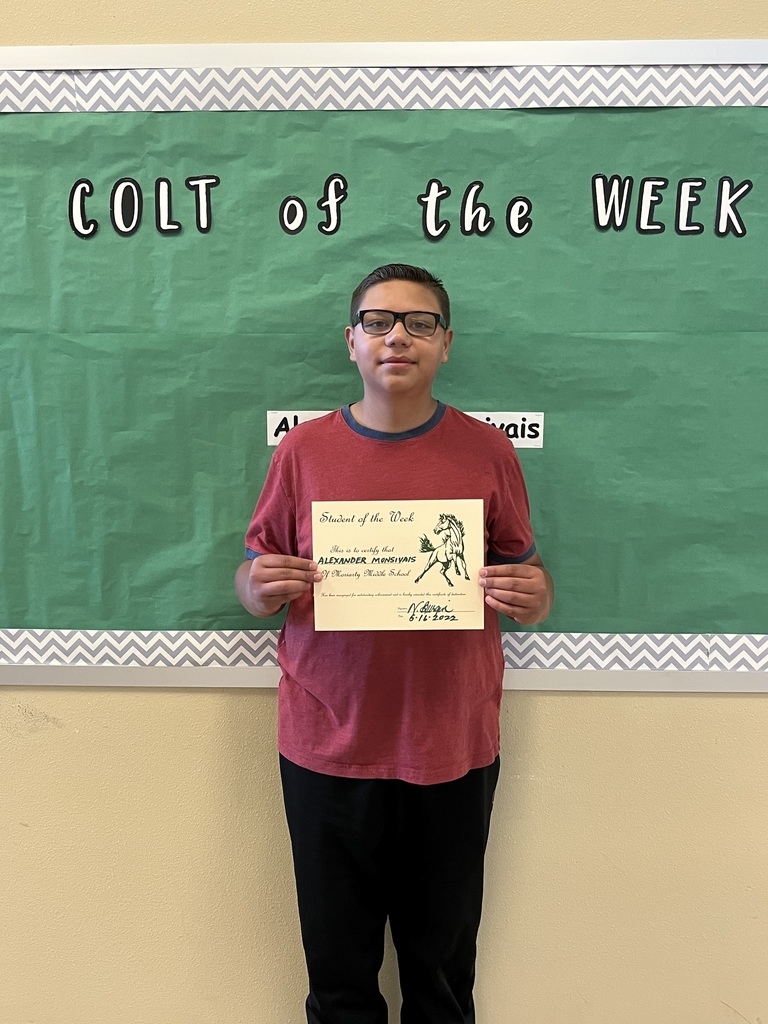 MMS Colts enjoyed the Senior Walkthrough! Congratulations to the Class of 2022!

A BIG thank you to the Army National Guard for spending the morning with our 8th grade students! They played kickball and provided education on the dangers of vaping and drugs.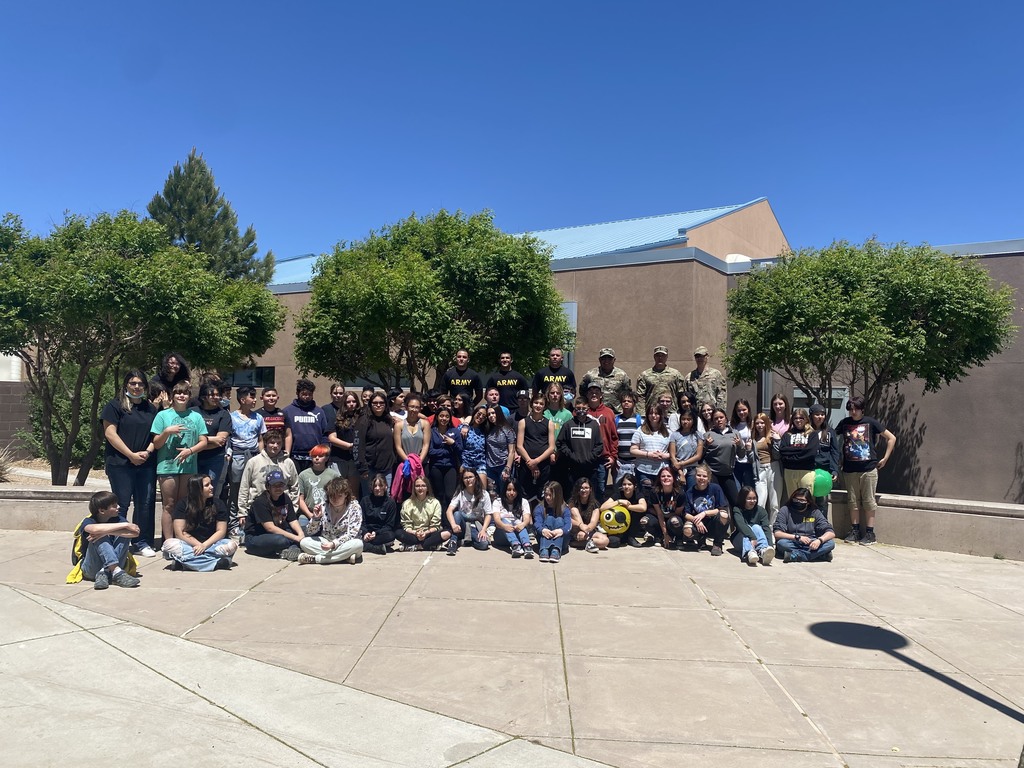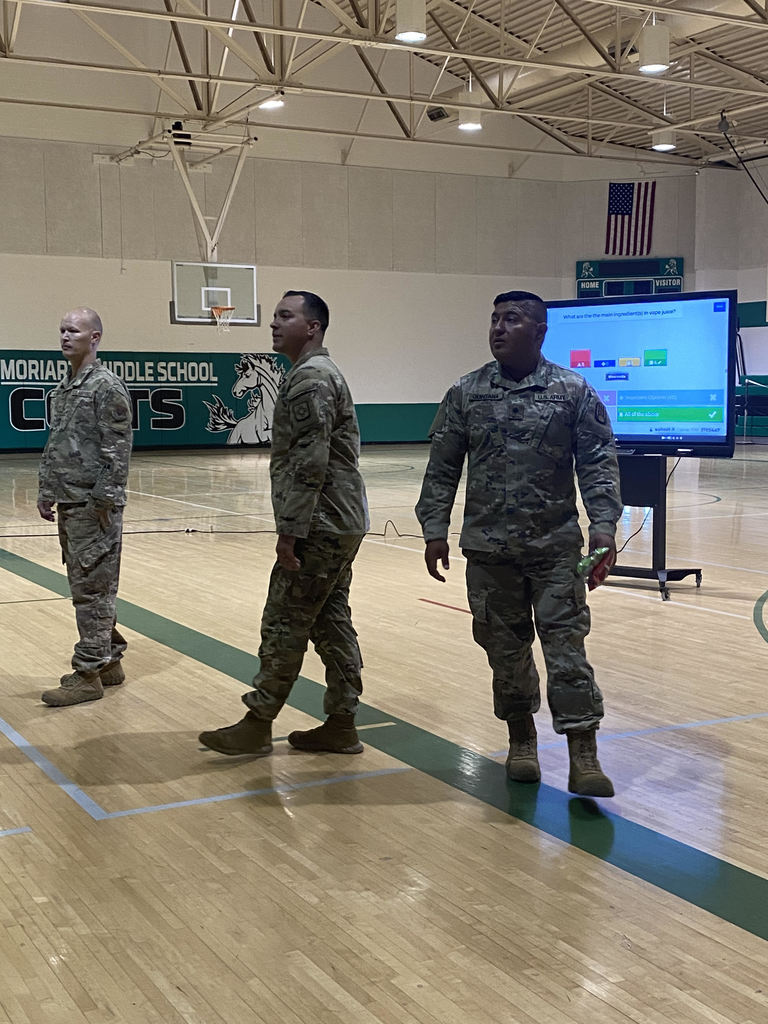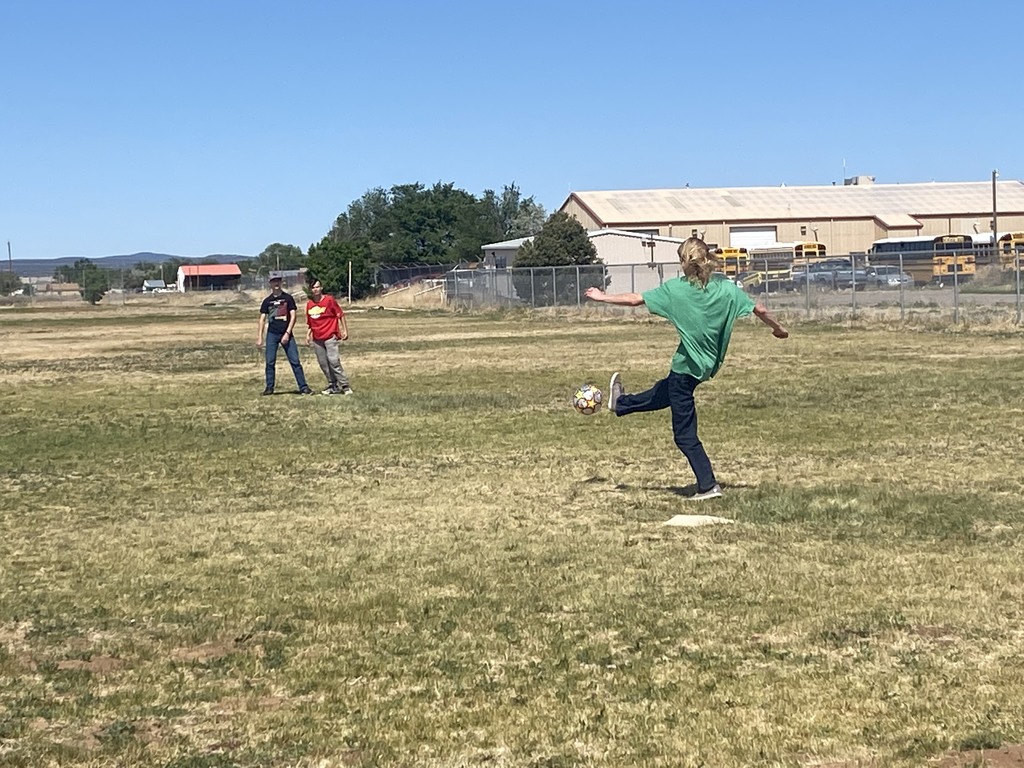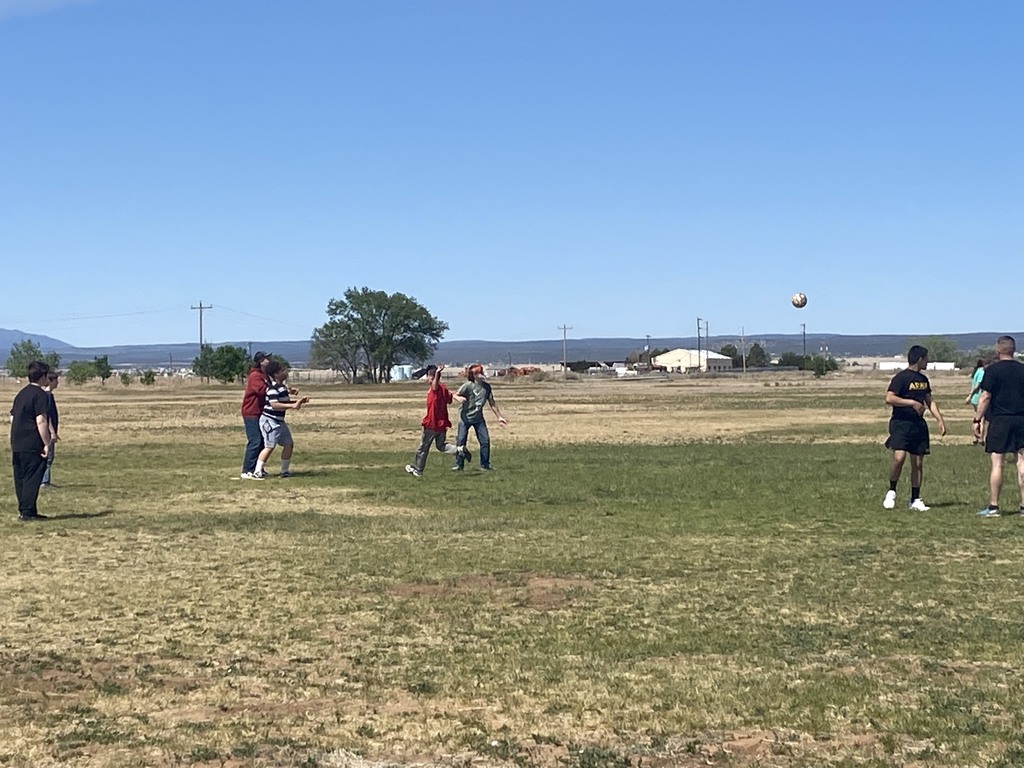 Our students had a great time at the Isotopes Field Trip!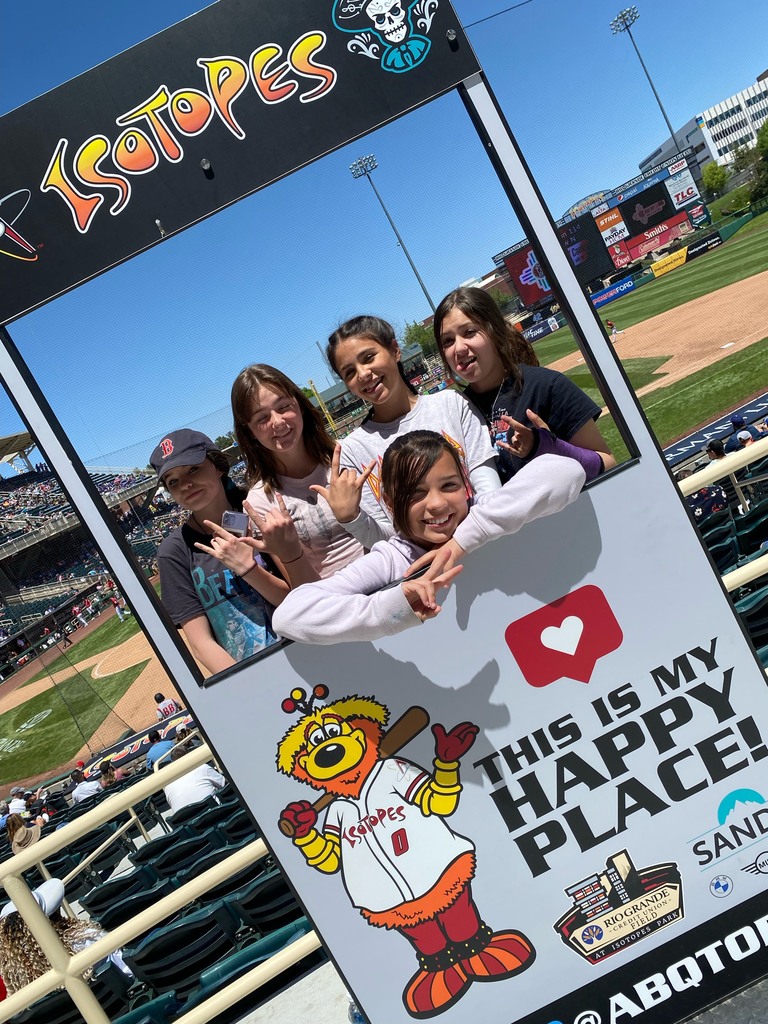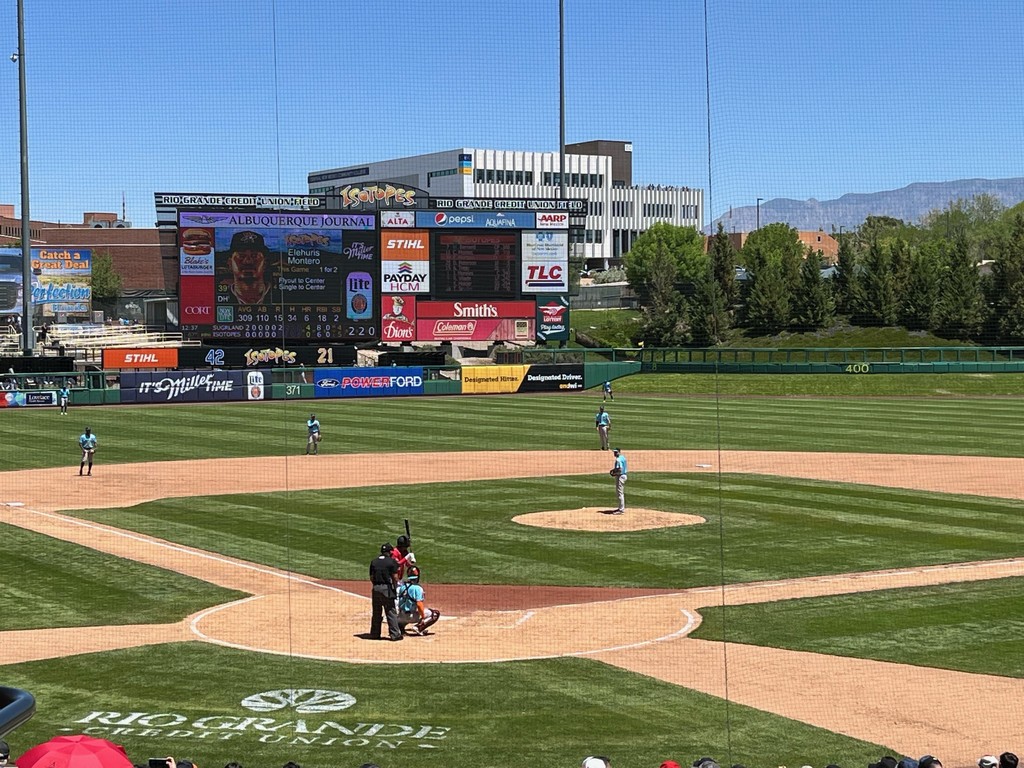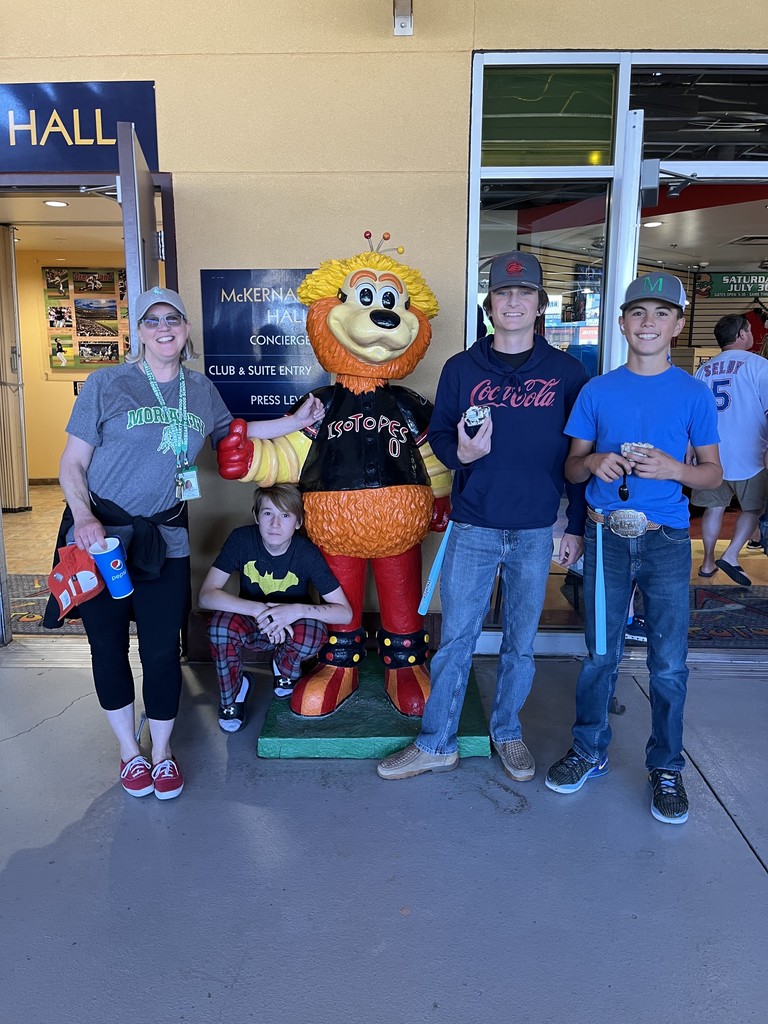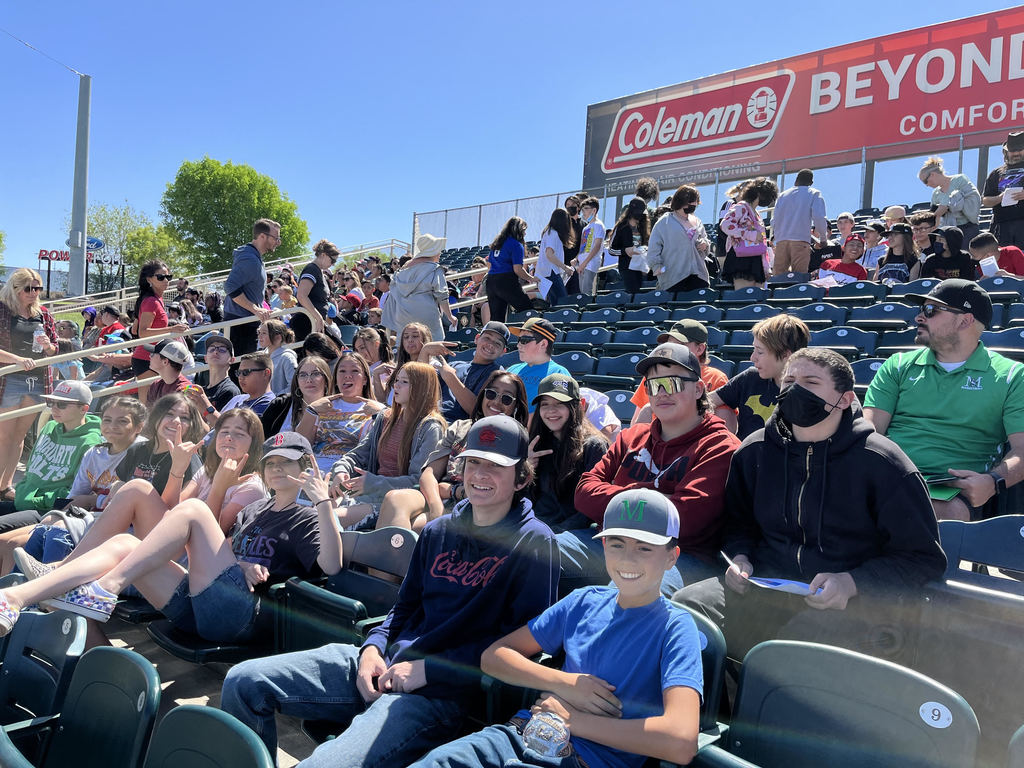 6th grade students enjoying Explora!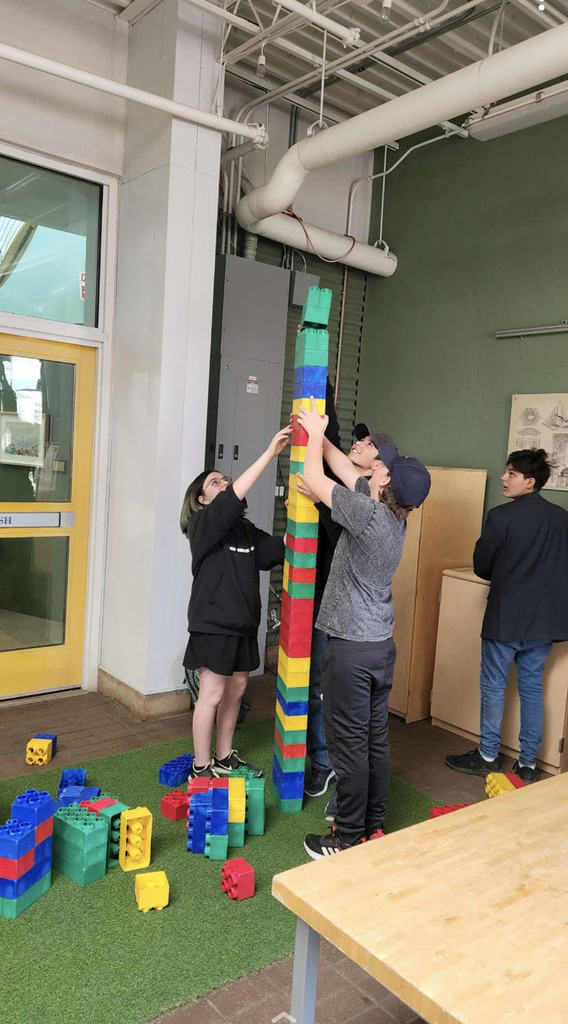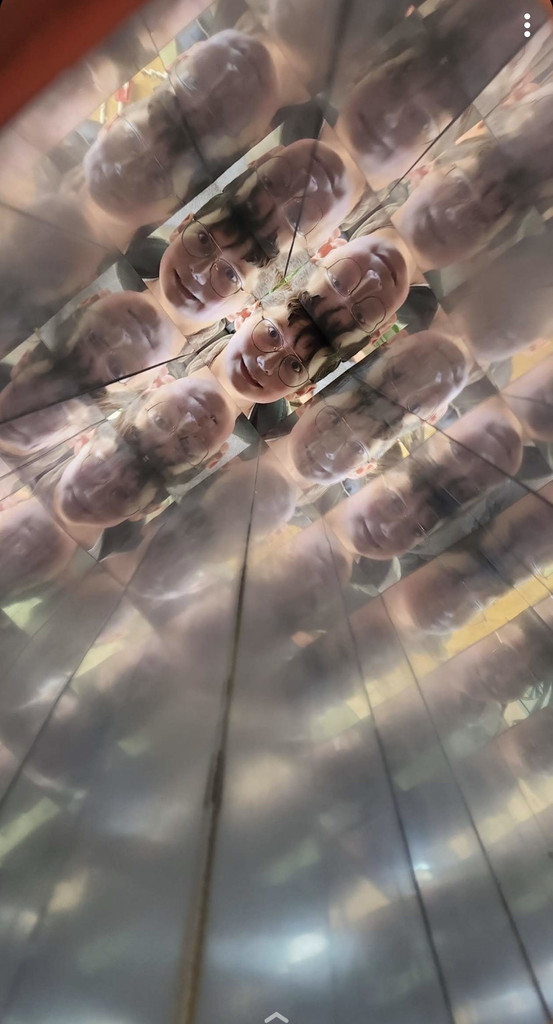 MESD Bands Pops Concert tonight, Tuesday, May 10th at 6:30pm at MHS in the main gym.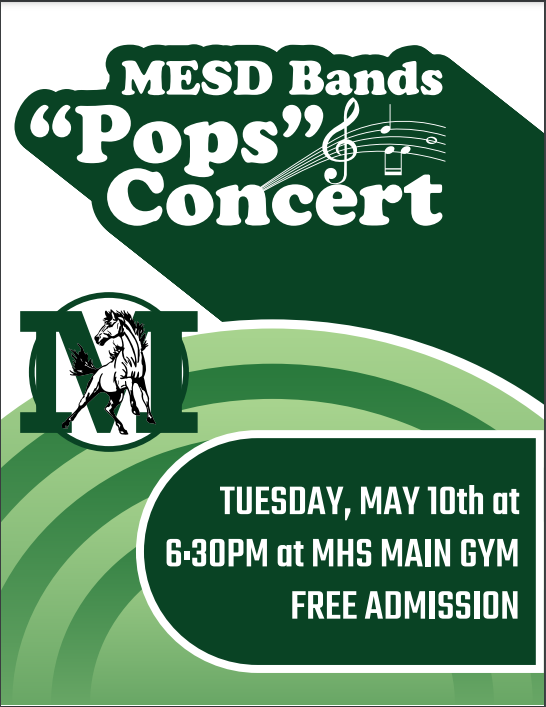 8th Grade Families: Click on the flyer for important upcoming dates and information for your 8th grade student.
Congratulations to Tevin Ringgold MMS Colt of the week!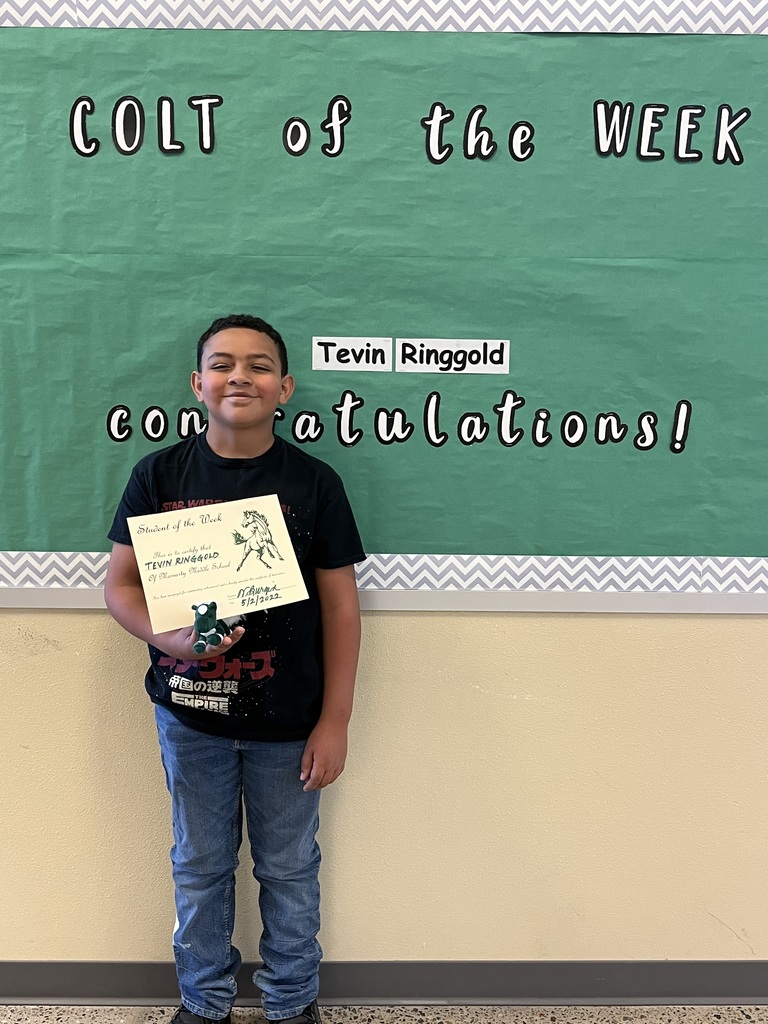 Padres y Tutores: Complete la Encuesta familiar de primavera de 2022 de Youth Forward. Sus comentarios nos ayudarán a tener una idea de lo que nuestros estudiantes necesitan ahora, más allá de lo que dicen los puntajes de sus exámenes. Usaremos esta información para tomar decisiones más holísticas y equitativas para nuestros estudiantes, las familias y el personal que los apoya. URL:
https://tinyurl.com/yforwardfs22
.

Parents and Guardians, Please complete the Spring 2022 Youth Forward Family Survey. Your feedback will help us paint a picture of what our students need now, beyond what their test scores say. We will use this information to make more holistic and equitable decisions for our students and the families and staff who support them.  URL:
https://tinyurl.com/yforwardfs22
.

Congratulations to Mateo Griego Manley, the MMS Colt of the Week.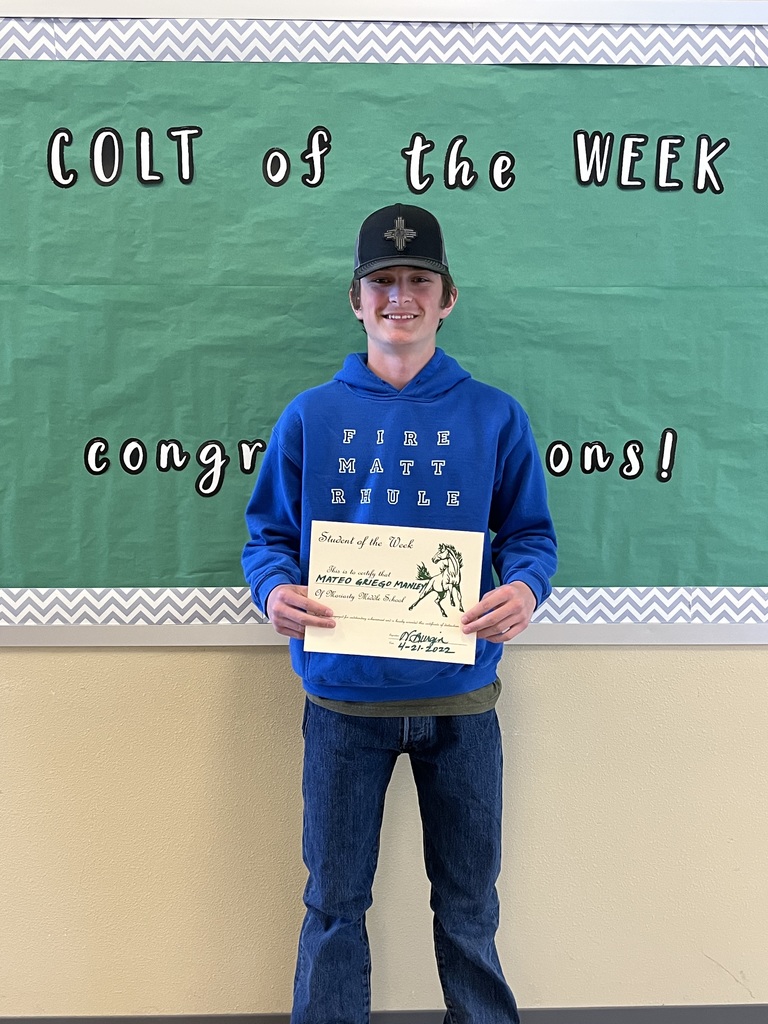 8th Grade Promotion- We are excited to celebrate our 8th grade academic successes! See flyer for details.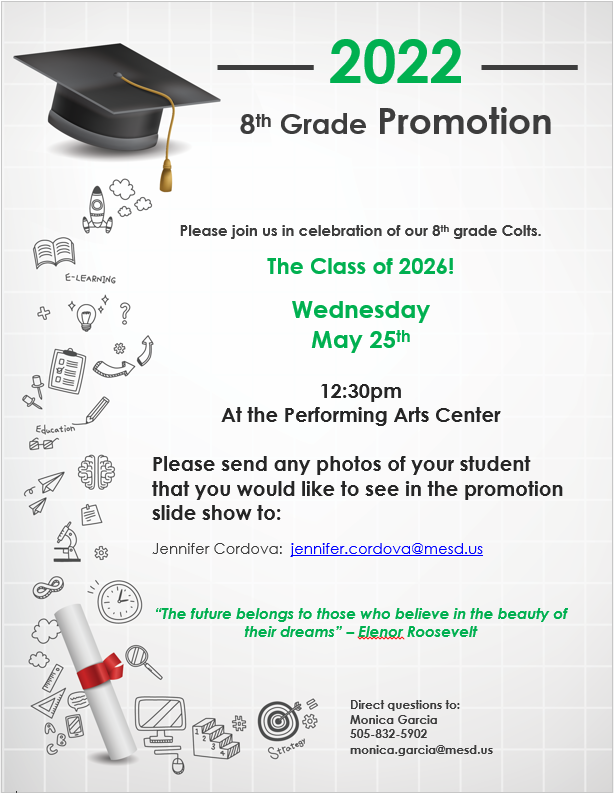 Congratulations to Uriah Bunch, the MMS Colt of the Week!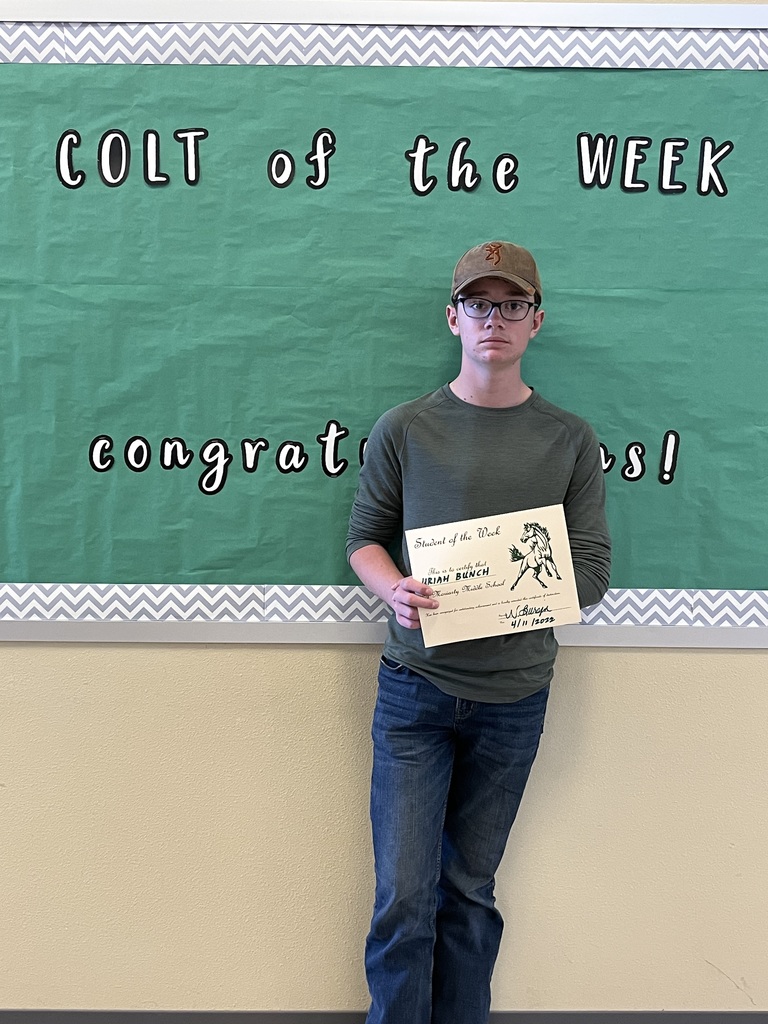 Congratulations to Mrs. Campbell's Advisory Class! They are the recipients of the Golden Colt Award for the second time! These students work hard and it shows!

Spring Testing is just around the corner. See flyer for details.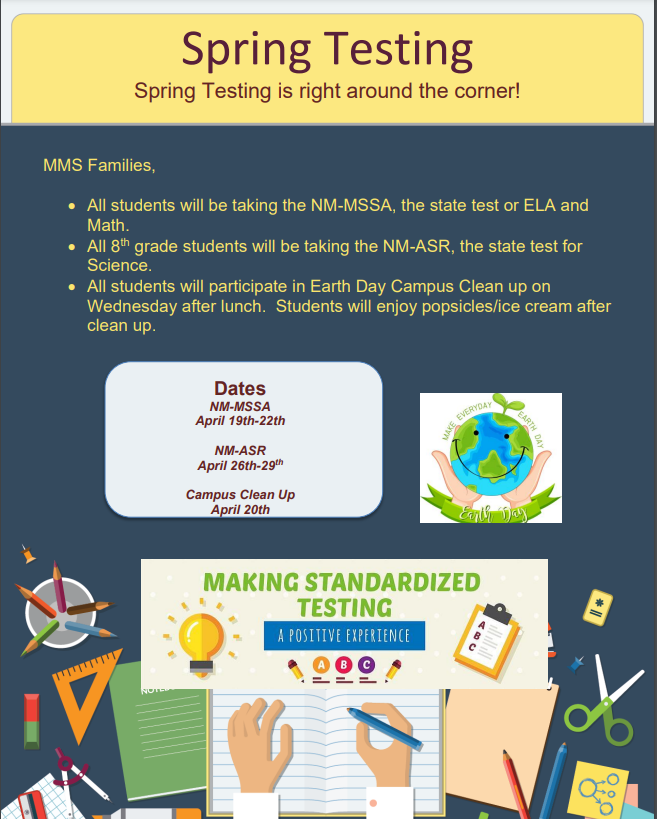 Congratulations to Mrs. Page's Advisory Class, this weeks Golden Colt Award recipients.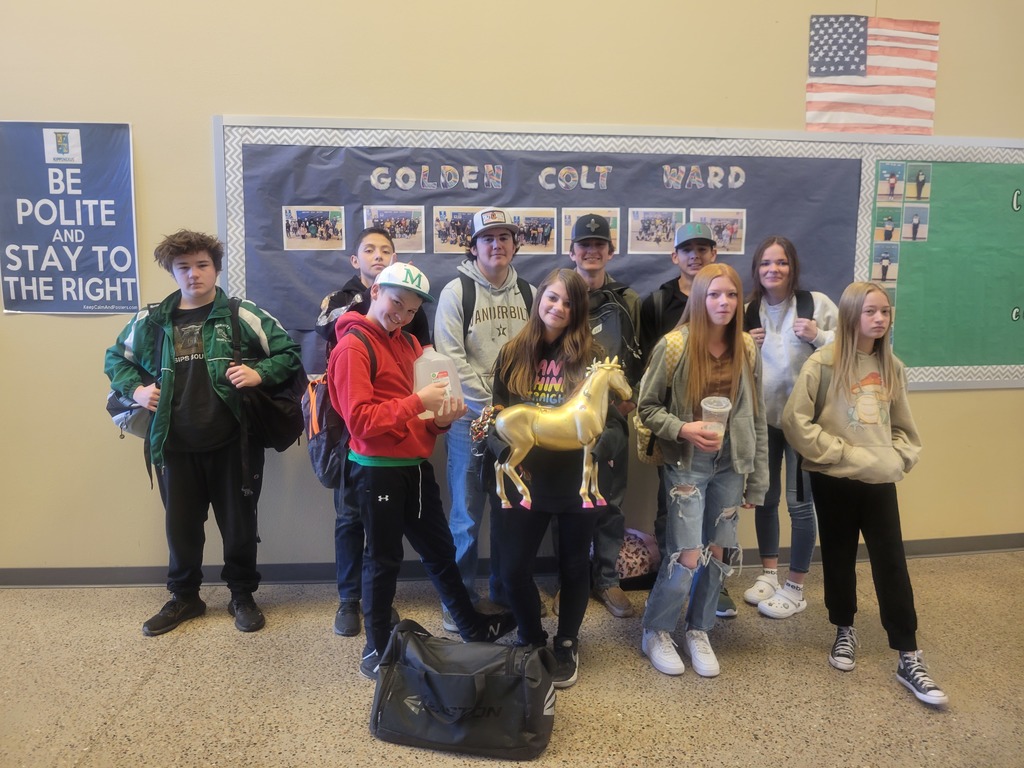 Due to icy road conditions MESD will be on a 2-hour delay. Please be safe.